Clean & Mean: A Tastefully Modified FC3S Mazda RX-7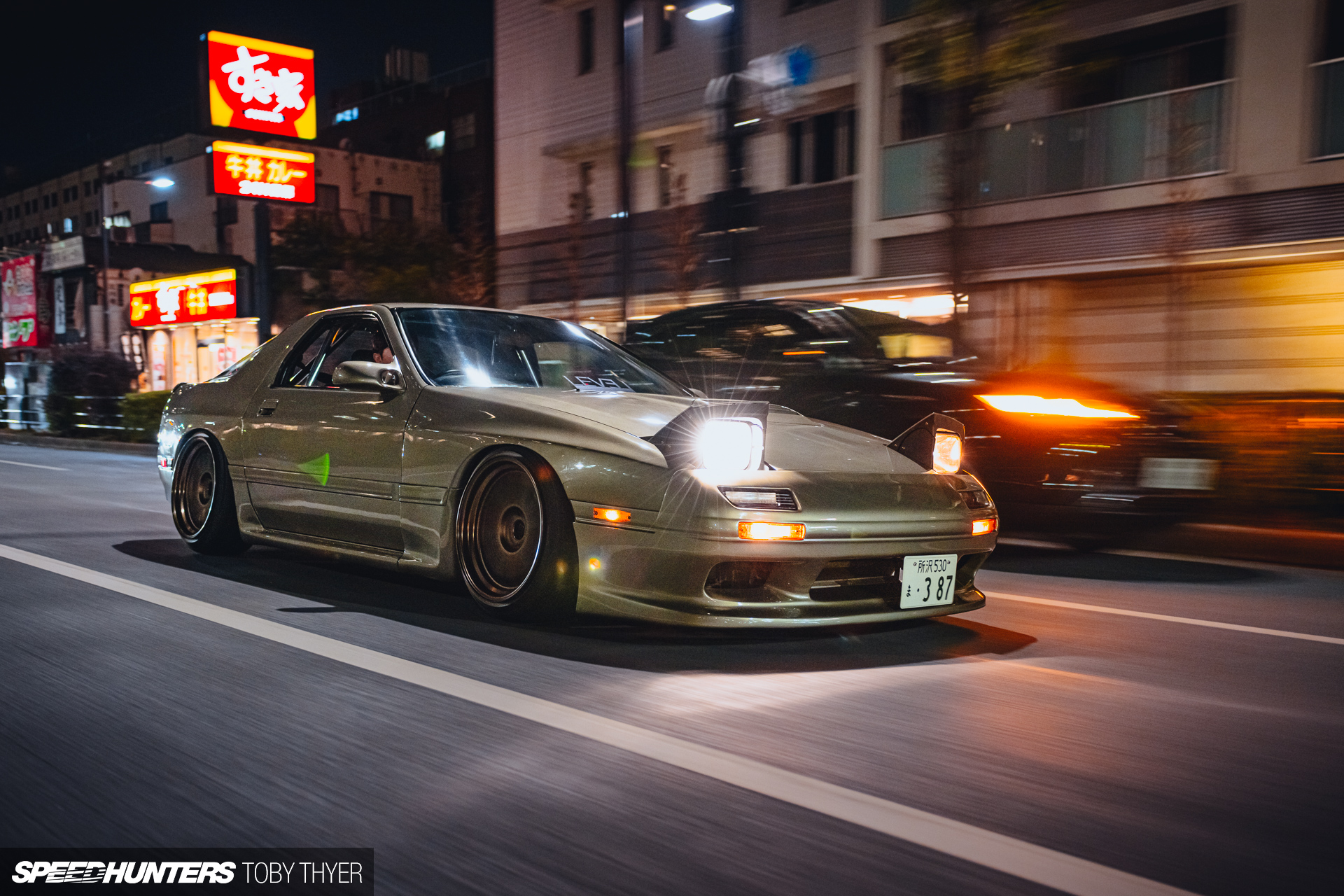 As far as knock-offs go, the FC3S Mazda RX-7 is one of the best. I'll explain that brassy opinion shortly, in case you think I need my head checked, but first, let's set the scene…
It took many months of text ping-pong to tee up a shoot with the owner of this 1989 RX-7, Kohei Miyata. It was worth the wait, though, as I'm sure you'll soon agree.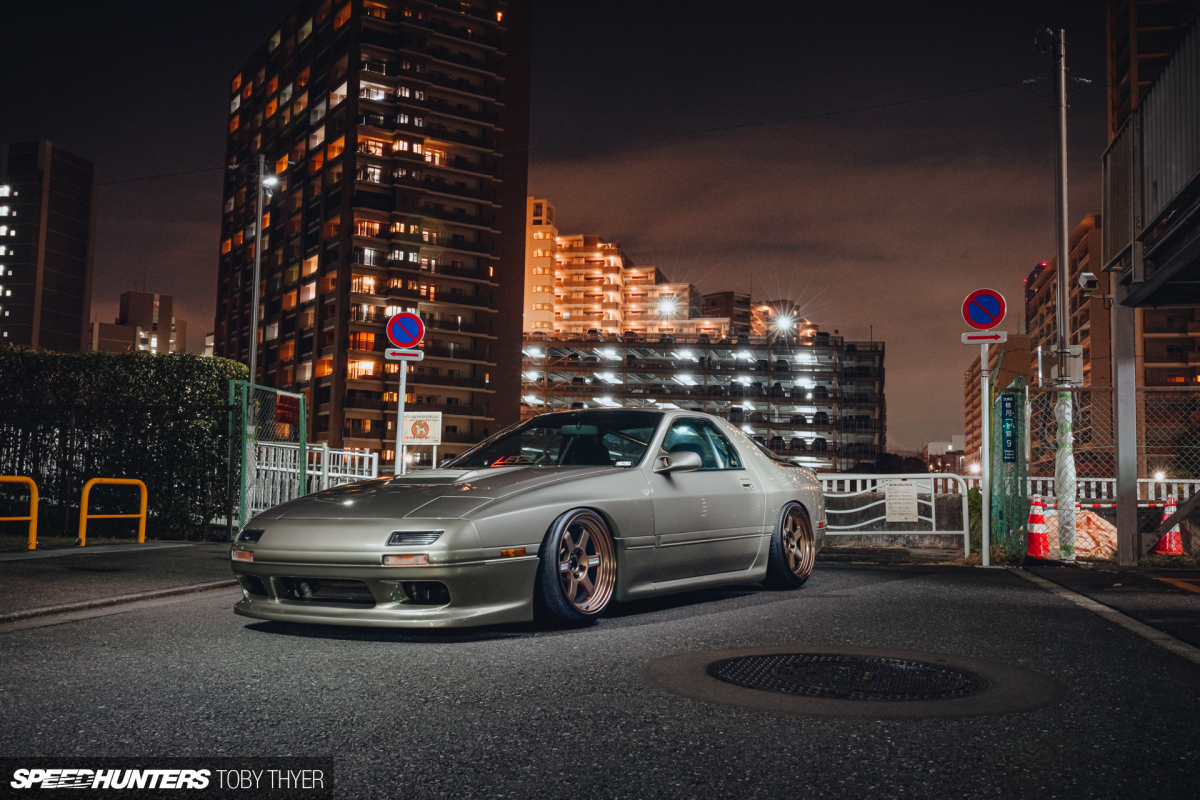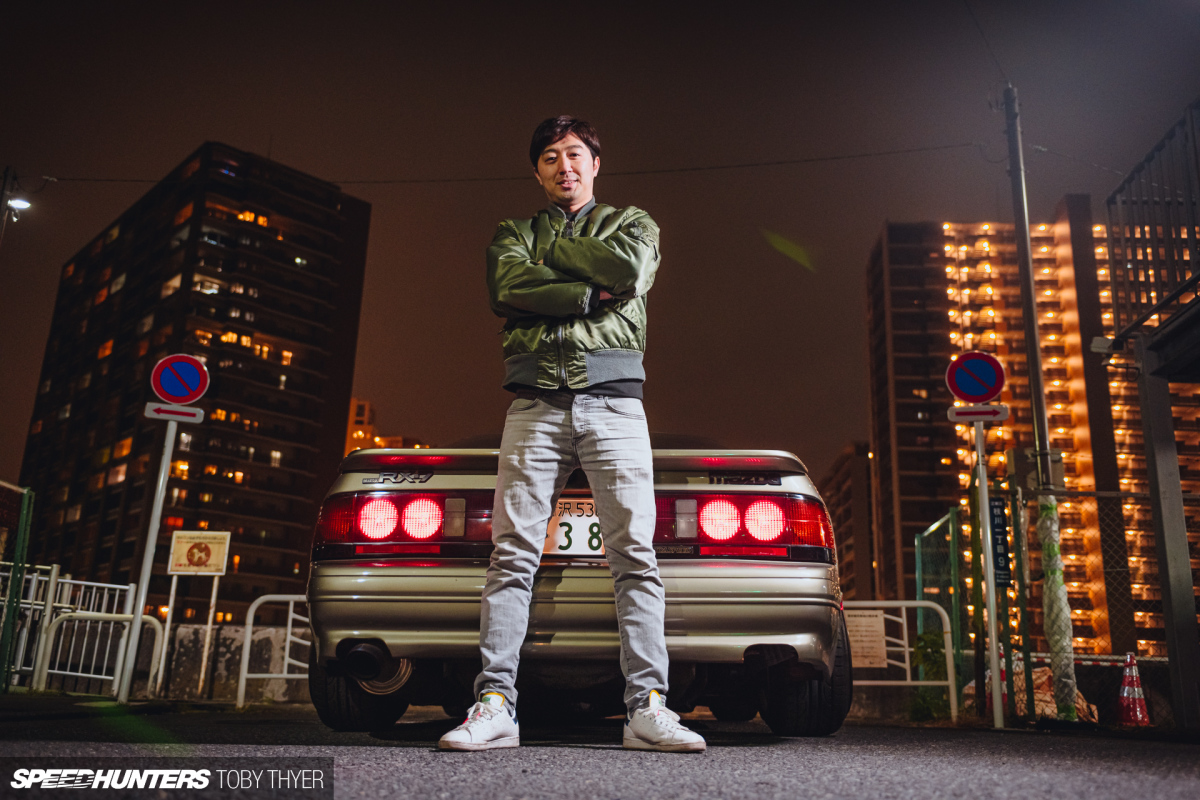 I first met Kohei-san last year, when we shot his NA2 Acura NSX-T with another USDM-spec, left-hand drive NSX from the Level One Japan crew. Along with the NSX and this RX-7, Kohei-san is also the proud owner of a USDM Honda S2000, an EK9 Honda Civic Type R and a Mk7 Volkswagen Golf GTI.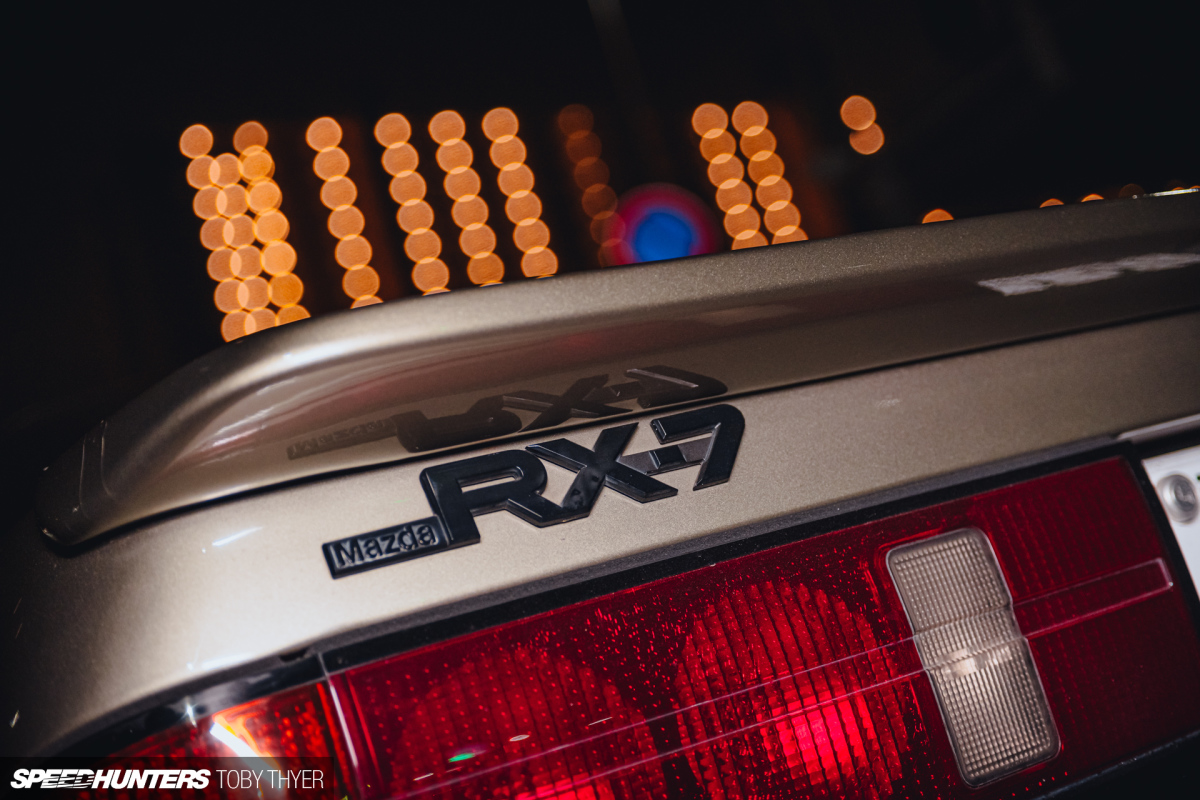 There's a great assortment of front- and rear-wheel drive, performance and practicality in his collection, and while the two smaller Hondas share similar powertrains, there's enough variety from the rotary-powered Mazda and the Golf to keep things interesting.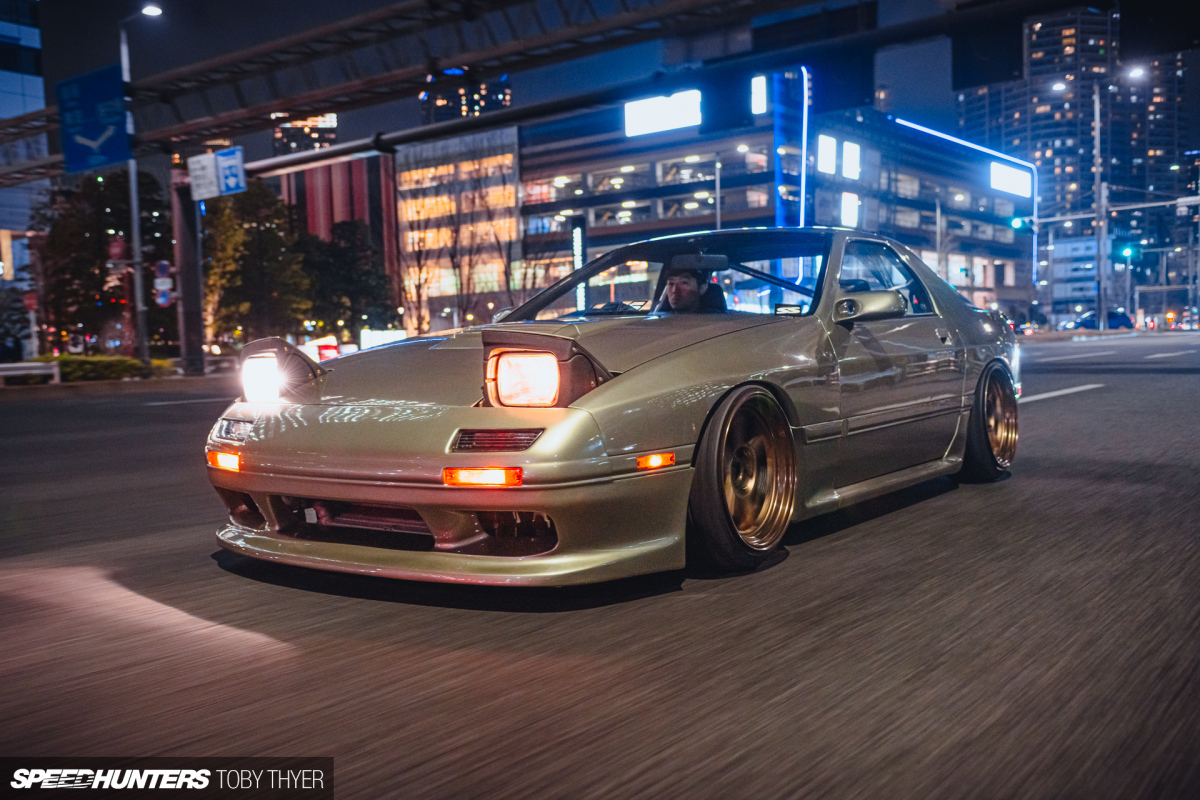 When Kohei-san acquired the RX-7 it was bone-stock and finished in Blaze Red, which made it considerably cheaper to purchase than a Crystal White FC3S. The latter are more desirable in Japan, thanks in part to a certain Red Suns team car in Initial D.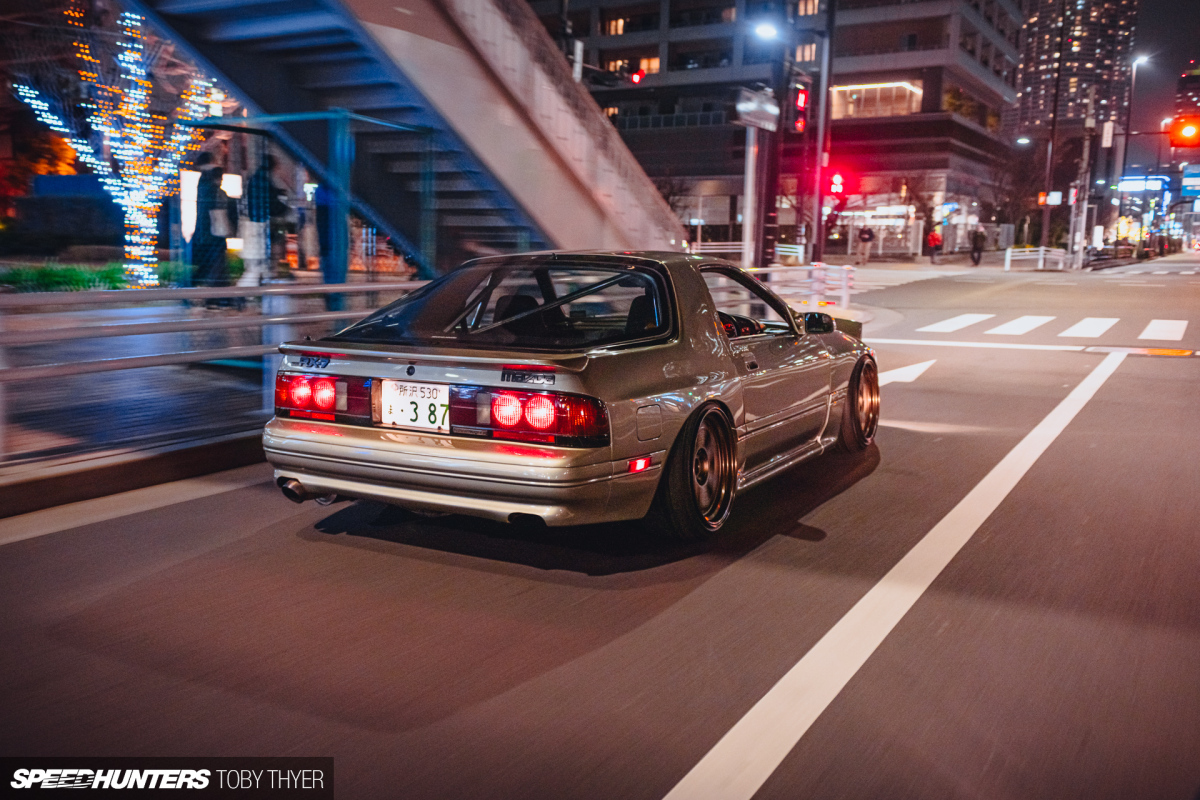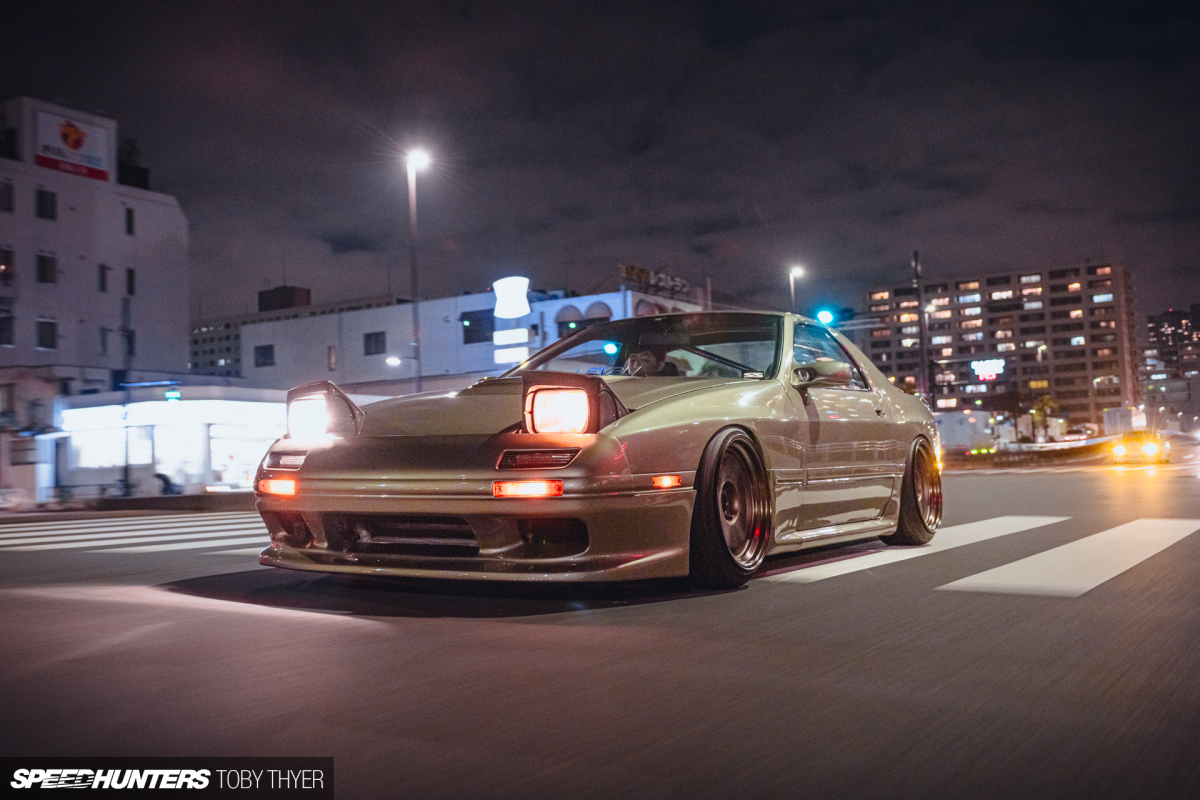 Luckily, Kohei-san never had plans to keep the car stock, so the colour of the car was of no consequence. After fitting an AR-F front bumper, there was only one paint option, and that was Kohei-san's favourite colour, green. Nissan's Millennium Jade to be exact.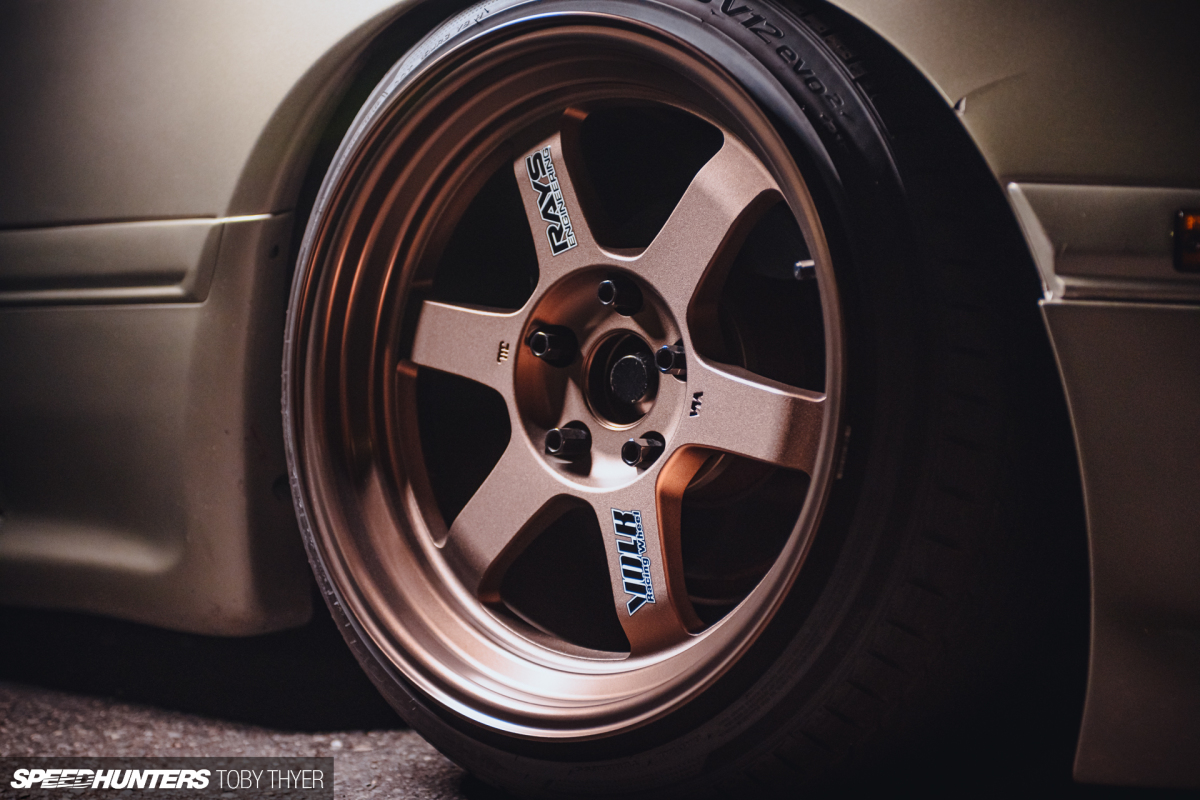 Over the years, the cars has worn a number of different wheels including RegaMaster Evos and Autostrada Modenas, but the currently-fitted RAYS Volk Racing TE37Vs in 17×10-inch and finished in classic bronze suit perfectly in my opinion. Tein Super Drift coilovers with Swift springs ensure a tight fitment.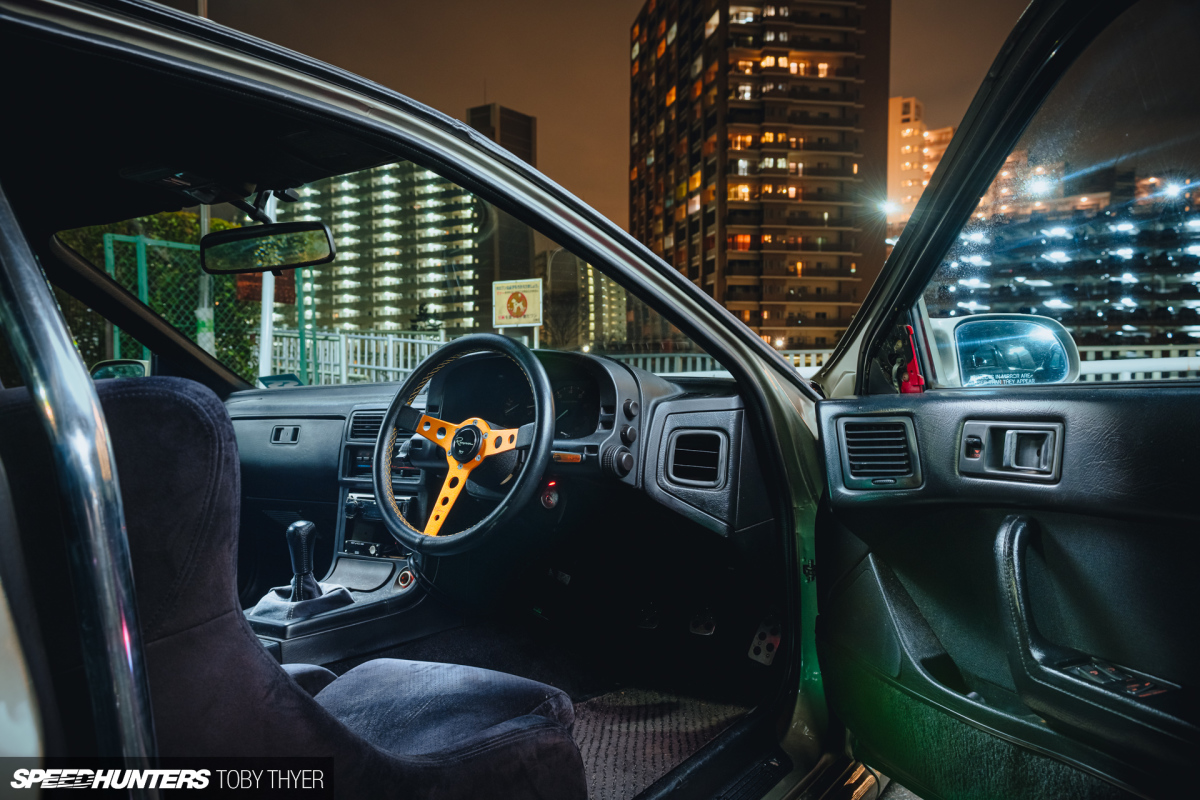 The Mazda's interior, however, is pretty much all original. It's very much of the time with big clunky plastic and cloth fabric as far as the eye can see, but there have been some essential upgrades, namely Mazda RX-7 Infini full bucket seats, a Renown Monaco steering wheel and a bolt-in half roll cage.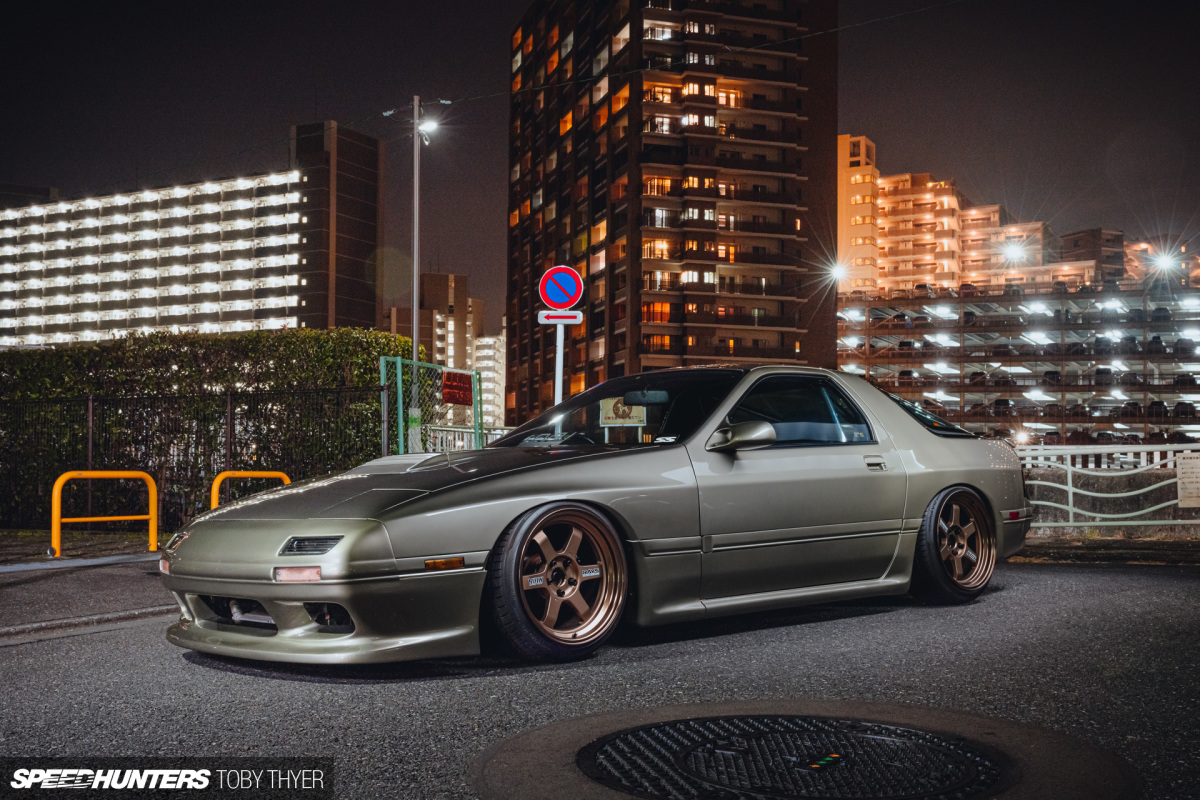 Together, all of these aesthetically pleasing modifications have won Kohei-san a bucketful of prizes from Mooneyes' Yokohama Hot Rod Custom Show to StanceNation's Japan G Edition. At Wekfest Japan, he's previously taken home the 'Best Mazda' accolade.
While it's all very nice for Kohei-san's efforts to be recognised at Japan's biggest modified car shows, that's not really what the Mazda is about.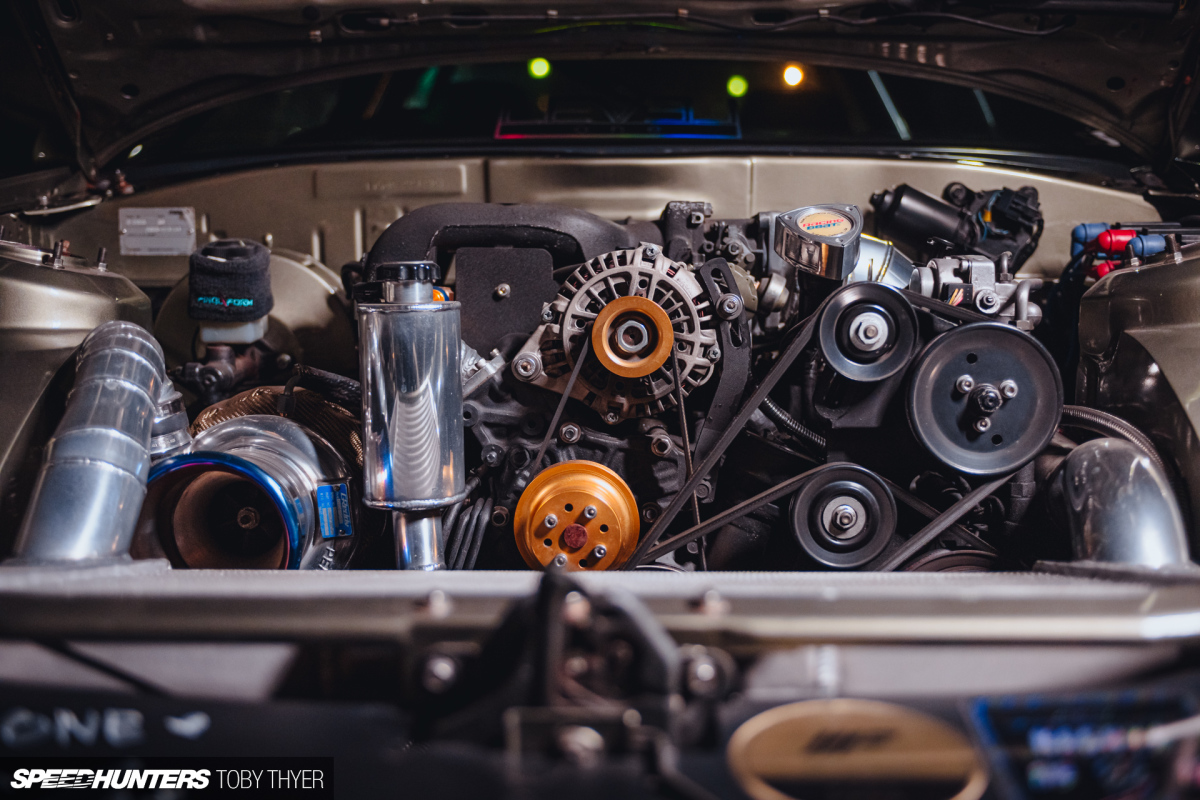 It's not only a looker, but also a cooker thanks to its tuned 13B turbo rotary engine sitting in a tubbed, shaved and wire-tucked bay.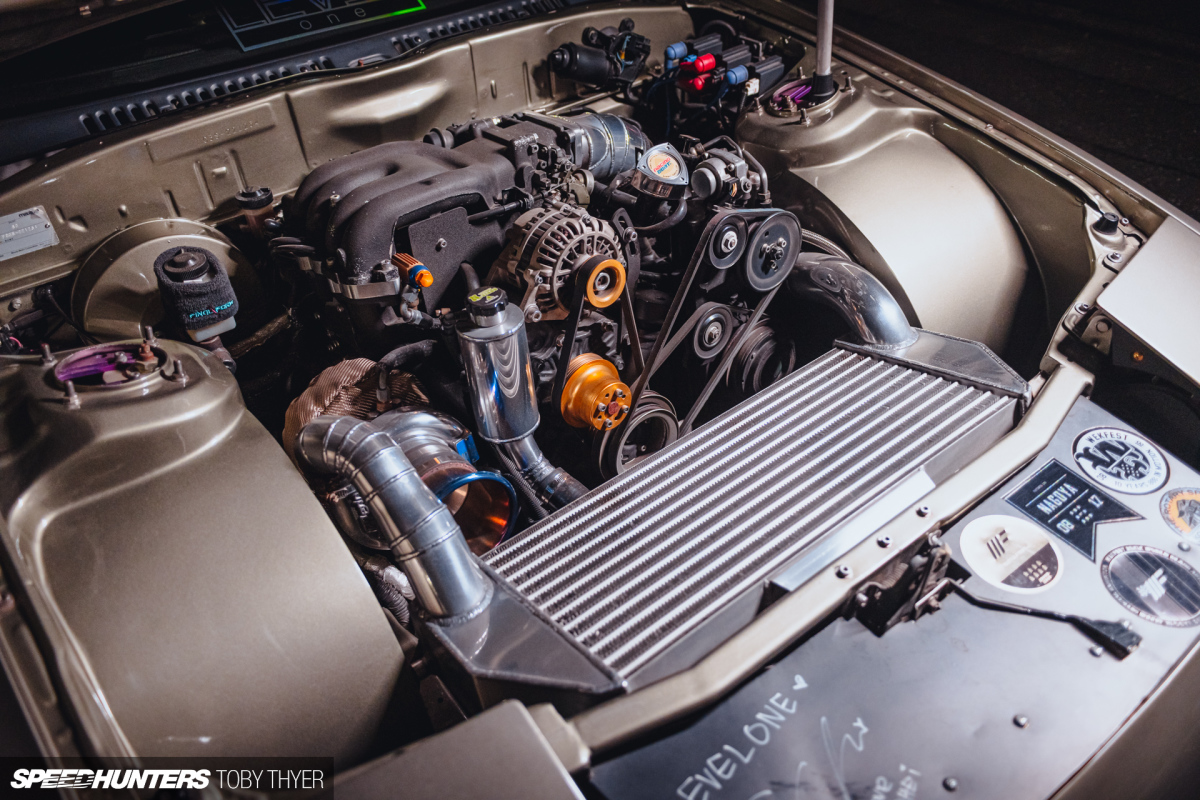 The factory-fitted engine remains internally stock, but Kohei-san has thrown plenty of external mods at it, mostly centred around the big single Trust TD06-25G turbocharger. There's an N-Stage v-mount intercooler, Sard and Tomei fuel system upgrades, and a custom exhaust comprising of a Kakimoto Racing front pipe and RE Amemiya titanium muffler. Engine management comes via an old Japanese tuning favourite – A'PEXi's venerable Power FC.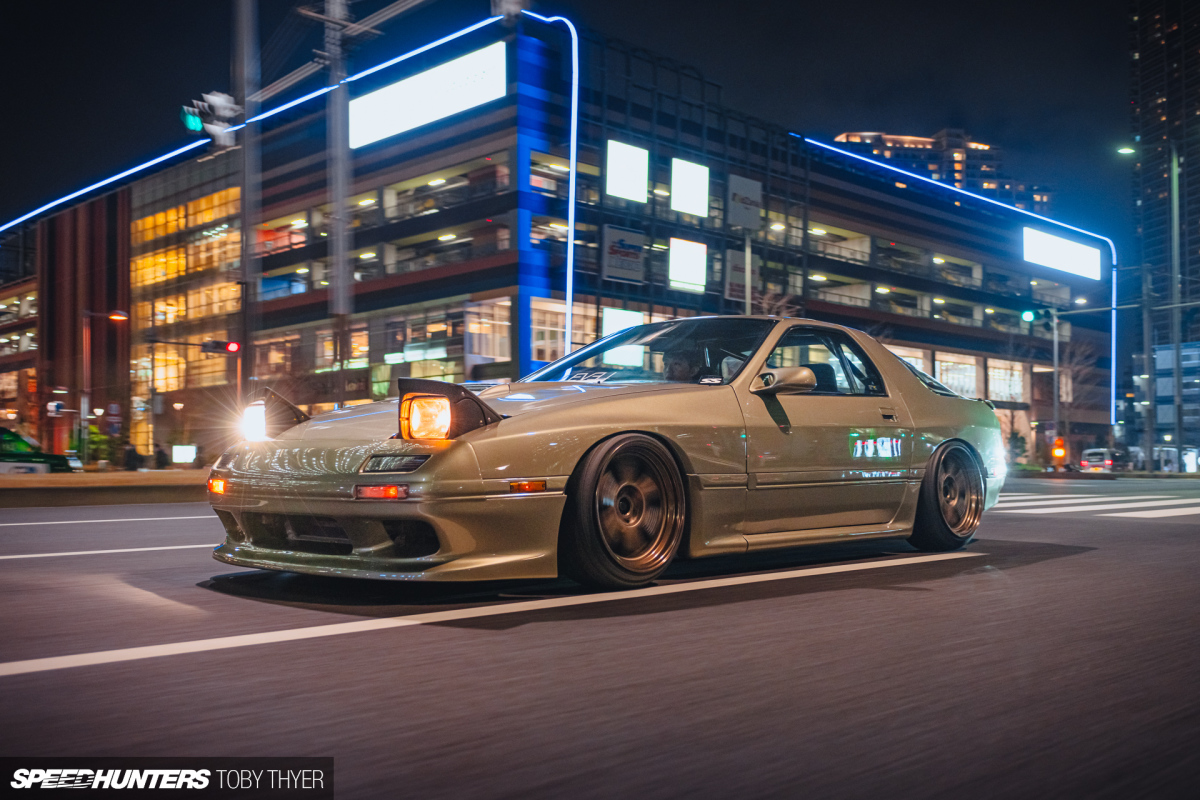 At the beginning of this post I made a wild accusation that the FC RX-7 is one of the greatest knock-offs ever produced, so I need to explain my rational…
Throughout the 1970s and early 1980s, Japanese automakers were unashamedly borrowing design cues from their foreign peers. While it's mechanically very different, it is not at all difficult not to see that the Porsche 924 and then 944 provided more than a little inspiration for the FC3S Mazda RX-7's silhouette.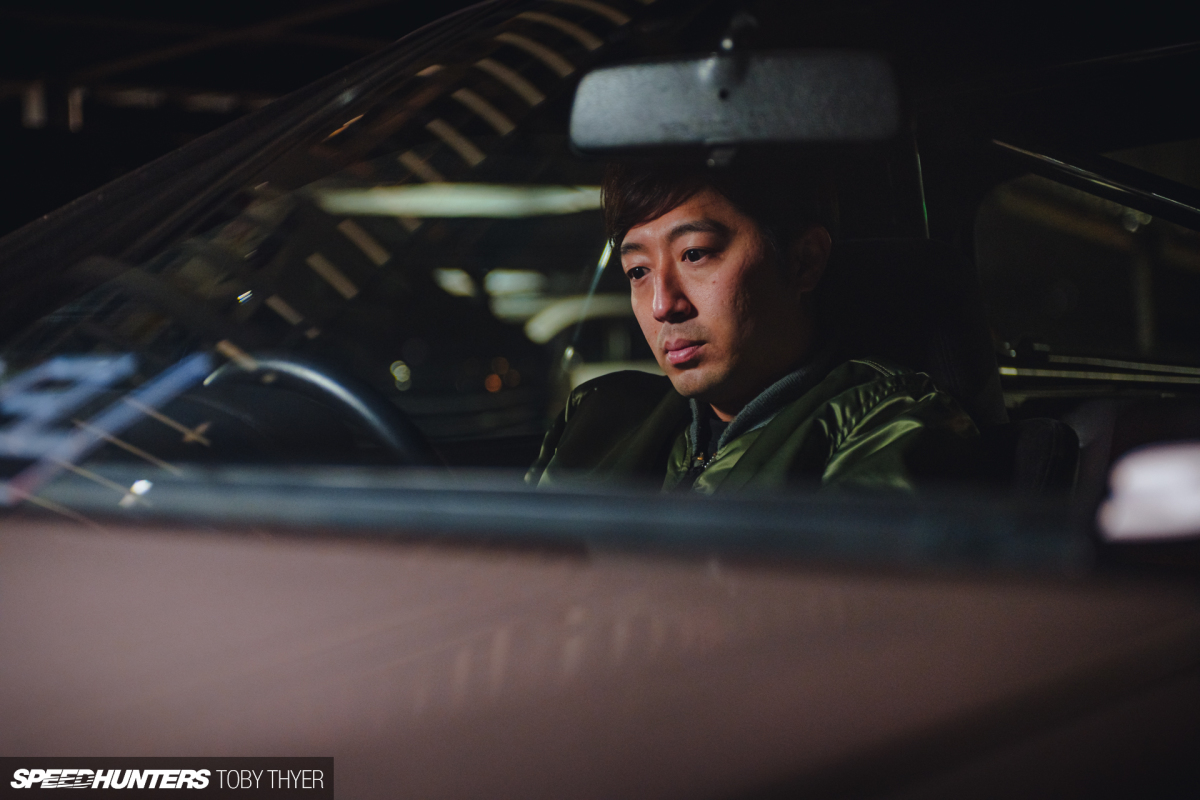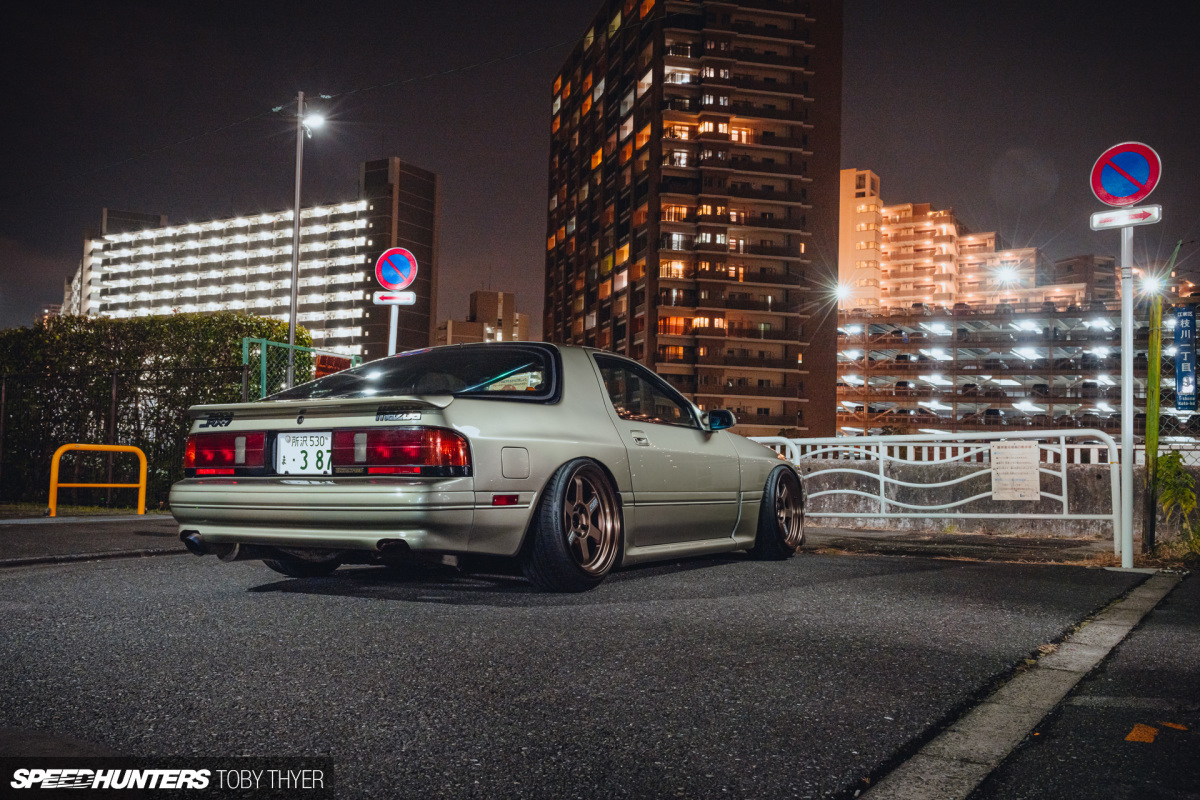 Personally I love it, and the reason why I think this knock-off is one of the best ever made is because it looks better than the original. The tasteful upgrades that Kohei-san has made to his RX-7, have only made it even better again.
Toby Thyer
Instagram _tobinsta_
tobythyer.co.uk
More stories from Japan on Speedhunters